About PGSEST 2022
The State Council Information Office. P. R. C. held a press conference on renewable energy development in China on March 30, 2022. The Director of the Electric Power Department of the National Energy Administration said it was necessary to build a new power system that features clean and low carbon, safety and reliability, intelligence and flexibility, low price and efficiency. We must promote the interconnection and mutual aid of various energy and the deep integration of power, grid, load and storage via the innovation of equipment, technologies, and institutional mechanisms. To practice the strategy of "peak carbon dioxide emissions" and "carbon neutrality," we must regard energy as the main battlefield and electricity as the main force. The ninth meeting of the CPC Central Committee for Financial and Economic Affairs also proposed to build a new power system and confirmed that it was an inevitable choice to achieve the "30.60" goal, which was aimed to make new energy the main body of power supply.
2022 International Conference on Power Grid Systems and Energy Storage Technology (PGSEST 2022) will be held in Nanjing, China on July 29-31, 2022. Themed on Power Grid Systems and Energy Storage Technology, it pools together talents from around the globe and provides a platform for high-level exchange between enterprises, universities, research institutes and governments, with a vision to advance academic research, boost innovation-driven development, and achieve mutual complementarity. The conference aims to disseminate China's major innovative research results in power engineering and energy chemistry. Through the integration of technological resources, collaboration among enterprises, universities and research institutes, the conference will serve as strong support for economic growth and industrial upgrading. Leading experts in diverse research fields and industry professionals will be invited to give reports. In the sub-conferences on different subjects, themed reports, Q&A sessions, and free discussions will be arranged to enliven academic exchange; meanwhile, online activities for academic exchange will also be organized. We look forward to seeing experts, researchers and professionals engaged in different fields at the grand event. The conference will be held once a year as scheduled, inviting experts, scholars, entrepreneurs and other relevant personnel from universities and research institutions at home and abroad to attend the conference.
Website: https://ais.cn/u/QFnUvi
Host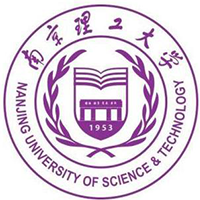 Nanjing University of Science and Technology
Supporters
IEEE PES China Chapters Council SBLC Satellite Committee
IEEE PCCC SBLC Power Load Sub-committee
IEEE PCCC SBLC Smart Customer Systems Sub-committee
IEEE PCCC SBLC Building Electrical and Intelligent Technical Sub-committee
Conference Chairmen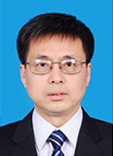 Prof. Jizhong Zhu
School of Electric Power Engineering
South China University of Technology
CFP
01. Power Grid Systems
02. Energy Storage Technology
Submission & Publication
All papers, both invited and contributed, will be reviewed by two or three expert reviewers from the committees. After a careful reviewing process, all the accepted papers of PGSEST 2022 will be published in Conference Proceedings, and will be submitted to EI Compendex, Scopus and Inspec for indexing.
Registration
| | |
| --- | --- |
| Items | Registration Fee(USD) |
| Regular Registration for Paper (4 pages) | 550 USD/ paper (4 pages) |
| Regular Registration for Paper (IEEE member) | 530 USD/ paper (4 pages) |
| Extra Pages (Begin at Page 5) | 50 USD/ extra page |
| Attendees without Submission | 230 USD/ person |
| Attendees without Submission (Groups) | 200 USD/ person(≥ 3 person) |
Program
Date

Time

Theme

July 29, 2022

13:00-17:00

Registration

18:00-20:00

Dinner

July 30, 2022

09:00-12:00

Keynote Speeches

12:00-14:00

Lunch

14:00-17:30

Oral Presentations & Poster Presentations

18:00-20:00

Dinner

July 31, 2022

09:00-18:00

Oral Presentations
Contact
Conference Secretary: Eric
E-mail:pgsest@163.com
WeChat: 13922150274